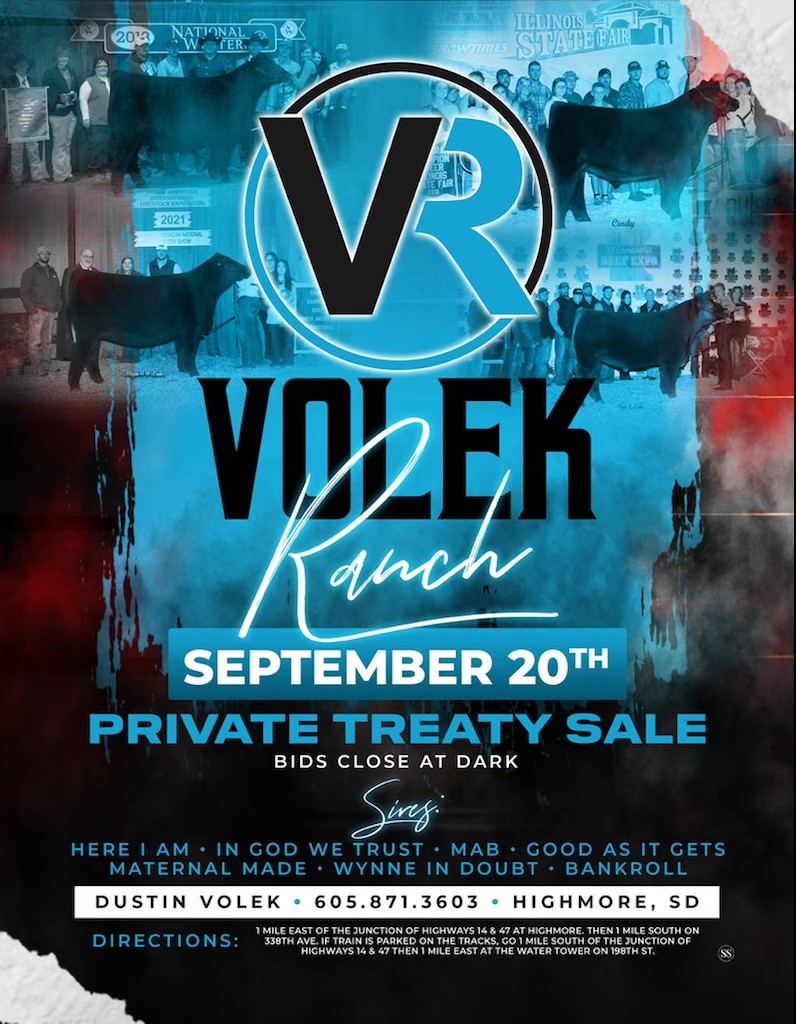 WELCOME TO THE VOLEK RANCH
We are located on the plains of central South Dakota in the heart of pheasant country where we run cattle,
sheep and a select group of crops. Our cow/calf operation includes registered Gelbvieh & Balancer, a select group of registered Angus, Club Calf, and commercial cows. We also run a quality set of commercial wool type ewes. At the ranch, we produce a variety of crops including corn, wheat, oats, sunflowers, forage sorghum, and milo. We invite you visit us any time.